Fort Wayne, Indiana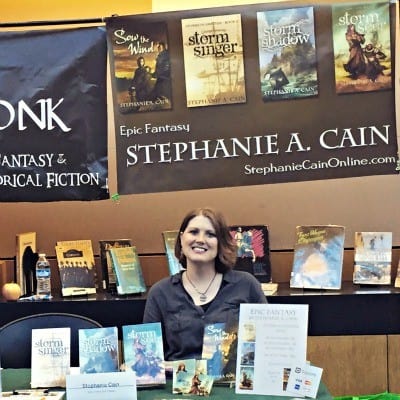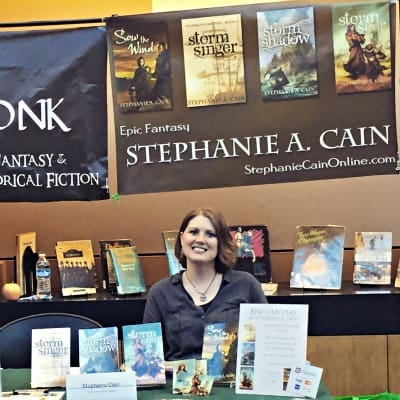 Every year I'm fortunate enough to be invited to the Allen County Public Library's Author Fair in Fort Wayne, Indiana. I'll have a table set up where you can buy my books, talk with me about reading, and get free candy!
I'll also be on a panel, as I have been for a few years now. From 12:30-1:30 pm I'll be one of the "Secrets of Successful Self-Publishing" panelists. Each panelist will do a short talk, and then we'll have a Q&A session afterward.
There are more than sixty authors attending, with all genres represented. It's always a great time, so be sure to check it out!
Where: Allen County Public Library (Downtown Branch)
When: Saturday, November 11
Time: 12 – 5 pm Eastern
More information: ACPL website
Crawfordsville, Indiana
For two years now I have organized a small author fair at the museum where I work. Lew Wallace wrote Ben-Hur: A Tale of the Christ on the grounds where he later built his private Study (aka man-cave), and Ben-Hur went on to become the best-selling novel of the 19th century. So it fits with a core part of our mission to celebrate the written word–lucky for me!
Joining me will be fantasy author and dog-training expert Laura VanArendonk Baugh, historian and biographer Ray Boomhower, award-winning novelist Susan Crandall, Underground Railroad expert Shannon Sullivan Hudson, mystery author Garrett Hutson, sports and human-interest author Mike Lunsford, and religious author Kelly O'Dell Stanley.
Where: General Lew Wallace Study & Museum, 200 Wallace Avenue, Crawfordsville, IN 47933
When: Saturday, November 25
Time: 1 – 4 pm Eastern
More information: Ben-hur.com
I always look forward to doing author fairs and book signings. It's a great way to find new readers and interact with existing ones. I hope you can make it to one of these events!