Here you'll find supplemental material about the Storms in Amethir series. Right now, that means maps and art. At some point, you might find short fiction, deleted scenes, and other stuff!
Stormseer Book Trailer
Maps
I make all of my own maps, using Campaign Cartographer 3 by ProFantasy (affiliate link). It's a fabulous program and I'm still learning all of the amazing things it's capable of.
Amethir and Ranarr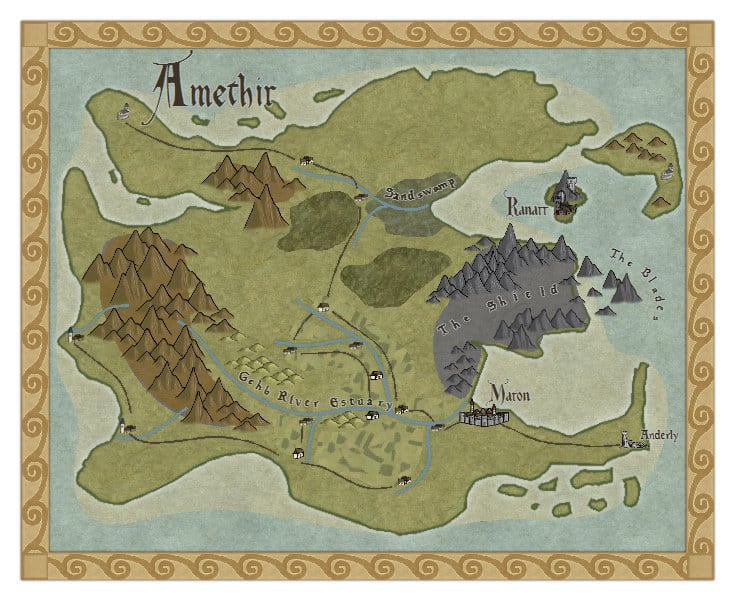 Tamnen, Strid, and the Long Coast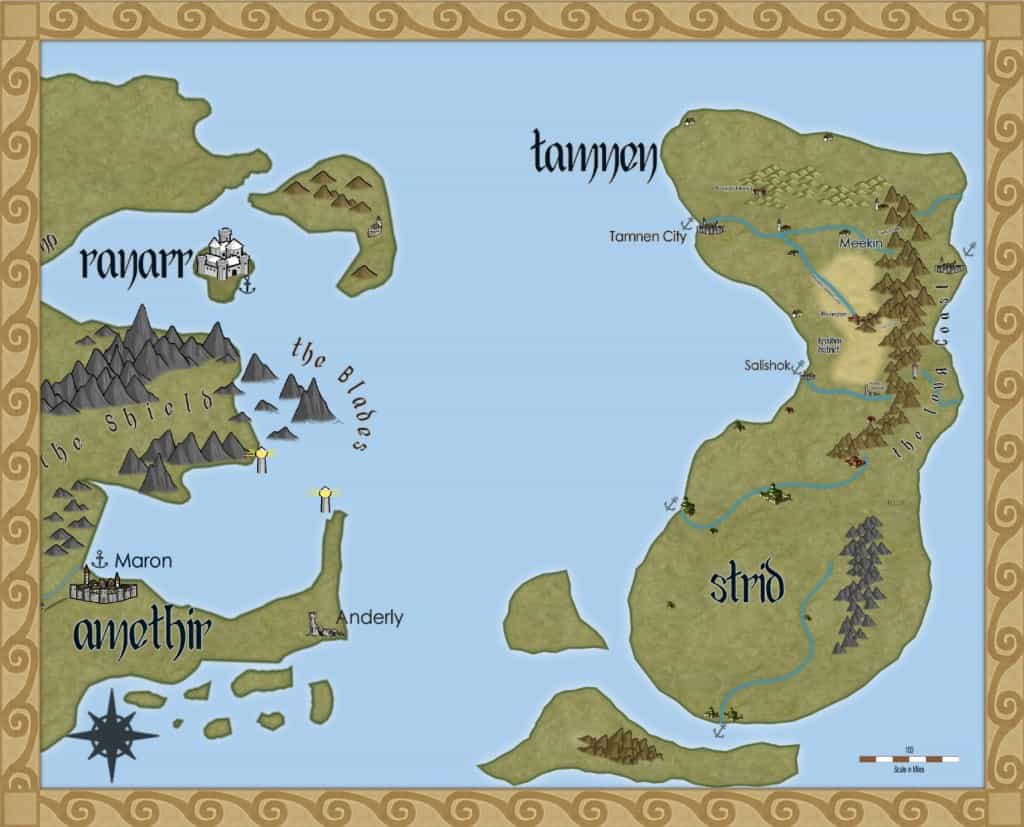 Blog Posts about Storms in Amethir:
Art
Here's Phuoc Quan's lovely rendering of the City-State of Ranarr, called the White Stone for the white limestone the island is made of. In the left portion of the background you can see parts of Amethir in the distance. Click through to make it bigger so you can really enjoy the high level of detail.