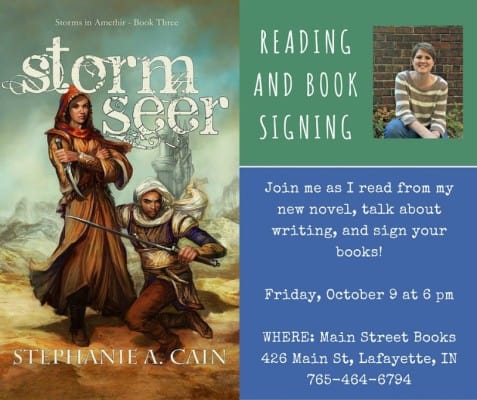 I'm super excited about an event coming up next week! I'll be giving a reading and talk at Main Street Books in Lafayette, Indiana. This is different from some of the signings I've done in Lafayette before in that I'll actually be giving a short reading and talk beforehand, and then doing a Q & A and signing books at the end.
WHEN: Friday, October 9 at 6 p.m.
WHERE: Main Street Books, 426 Main Street, Lafayette (765-464-6794)
Check out the event page on Facebook and RSVP!
I'd love it if you come out to see me! You're welcome to bring copies of my books that you already have, but if you do, please come a little bit early and look for another book to buy. Main Street Books is generously hosting this event at their own expense, and I would love to thank them by bringing business to their store!