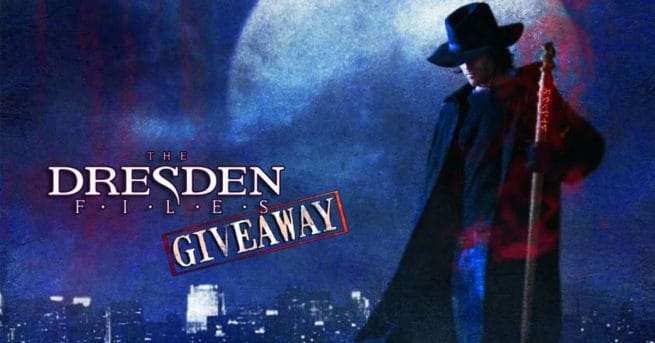 Happy June from authors Russell Nohelty, RJ Blain, E.M. Whittaker, Sam Ferguson, Amy Cissell, Kris Austen Radcliffe, Demelza Carlton, Frank Martin, Russell Newquist, Devyn Jayse, Galen Surlak-Ramsey, Amir Lane, Robert Batten, Stephanie A. Cain, Rhonda Parrish, James Burton, Jason Franks, Owen Tyler, Caroline A. Gill, Natalie G. Owens, T.J. Loveless, Jade Kerrion, Jamie Thornton, Dani Dixon, and Kyndra Hatch.
To celebrate the release of the new Dresden Files book Brief Cases, we're giving a ton of Dresden Files swag to one lucky winner, including the complete paperback collection and more!
Prizes include: Death Masks, Side Jobs, Brief Cases, Skin Game, Cold Days, Ghost Story, Changes, Turn Coat, Small Favor, White Night, Proven Guilty, Dead Beat, Blood Rites, Summer Knight, Grave Peril, Fool Moon, Storm Front, The Dresden Files Roleplaying Game, Vol. 1: Your Story, and the Evil Hat Productions Dresden Files Cooperative Card Game Role Play
Covers and editions may not be the exact ones pictured depending on availability. Not open to EU residents.
*Your email will be distributed to all of the creators. You can unsubscribe from each individually.*