I always have a playlist for the books I write. Instrumental music for my epic fantasy books, but lots of lyrical songs for my urban fantasy. Some songs are shared across books in the same series, like "Werewolves of London" being a part of every Circle City Magic playlist I make. Some are theme songs for particular characters–"Unwell" and "S.O.B." are Martin's themes in this playlist, for example.
Several of the other songs are part of the playlist because they appear in the book–either appearing in passing or even pivotal to the action. There are a few songs that apply to more than one character. "All These Things That I've Done," for example, could be seen from Martin's POV as well as Lachlan's POV.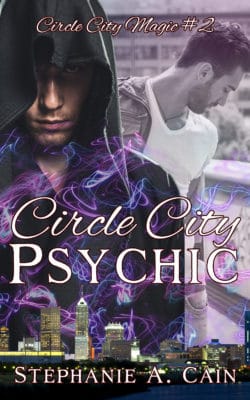 I wanted to share some of my playlist with you, so I duplicated it on Spotify. Here's the full tracklisting. You can click below to listen on Spotify.
Way Down We Go – Kaleo
All These Things That I've Done – The Killers
Unwell – Matchbox 20
Werewolves of London – Warren Zevon
Don't Give Up – Peter Gabriel & Kate Bush
I Am an Illusion – Rob Thomas
Pull Me Under – Dream Theater
Seven Devils – Florence + The Machine
The Killer Inside – Better Than Ezra
S.O.B. – Nathaniel Rateliff & The Night Sweats
Surrounded – Dream Theater
Hard to Handle – The Black Crowes
Love Bites – Def Leppard
Suspicious Minds – Elvis Presley
Famous Last Words – My Chemical Romance
Minstrel Boy – Black Hawk Down
Hurt – Johnny Cash
What It's Like – Everlast
Nearly Forgot My Broken Heart – Chris Cornell
Welcome To The Black Parade – My Chemical Romance
I Know Places – Taylor Swift
The Sound Of Silence – Disturbed
Leave No Man Behind – Hans Zimmer
All Roads Lead Home – Golden State