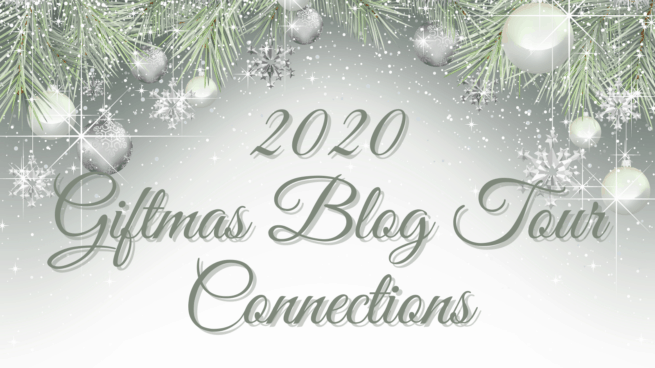 How embarrassing to see that I haven't blogged here since last year's Giftmas! And yet, 2020 has been that sort of year, hasn't it?
#Giftmas2020 in a Time of COVID
I've had a relatively pleasant 2020, compared to a lot of people. I didn't lose my job during COVID, and I was able to work from home for three months before going back to in-person work. None of my family have been ill. My parents are both retired, so I'm able to go into stores (well-masked!) for them.
Yes, I've dealt with anxiety all year. Yes, I've been more isolated than usual, even for introvert me. But being a dedicated introvert, I haven't suffered the way my extrovert friends have. The only times I have really melted down have been when unmasked people came into my public-facing day job and when my internet went down. Since my writers' group and my Pathfinder group have both been meeting virtually since March, if my internet goes down, I don't get that interaction with people I love.
What I've learned from 2020 is that even dedicated introverts really do need connections. And that there are better ways than Facebook to make those connections.
Connections
I don't know about you, but early on in the year I got caught up in that doomscrolling cycle, where I went from local news sources to national news sources to Facebook to COVID news to political news. No wonder there were days I wanted to hide under the covers and not get out of bed!
When a friend recommended I give up the news and social media for a while, I turned to other options for connecting with the people I love. I wrote more letters this year–though not as many as I meant to! I spent more time in one-on-one conversations. I sent emails to people I usually get to see in person.
And I also looked for ways to connect with people who were having an even more challenging 2020 than I was. Local homeless shelters, local need-based charities, and food banks. An author I admire, Kristine Kathryn Rusch, wrote a writing business blog earlier this winter about the long food lines in Las Vegas. People who have never needed help, people who could never imagine needing help–people who were ashamed of needing help–were in those lines.
I think this whole myth we've embraced around American Exceptionalism and Self-Reliance (I blame Emerson) has done a great disservice to humanity. Human beings aren't meant to be self-reliant. We're designed to need other people. If we weren't, we would reproduce with spores or fragmentation, after all! We need to learn to stop being ashamed about needing those connections.
Edmonton's Food Bank
Every year at Giftmas, a group of us write loosely-connected (see what I did there?) blogs in support of Edmonton's Food Bank. This year our goal was $1,000 CAD, which will supply 3,000 meals to people who need a little help. And I'm certain there are more of them this year than ever before.
Donate at Edmonton's Food Bank if you can! Share these posts with the #Giftmas2020 if you give or if you're unable to give this year.
We have two more days to go, and we're only $35 away from meeting our goal. I would love it if we went over! Please join us in our effort to be a little more connected around the holidays.
Check out other #Giftmas2020 posts
I hope you and yours all stay healthy and happy for the holidays and this winter season!