I'm very excited to be able to announce a new Circle City Magic story forthcoming! My story, "A," is the opening story for Rhonda Parrish's latest anthology, G is for Ghosts.
G is for Ghosts will be available October 5, 2021.
You can preorder it now!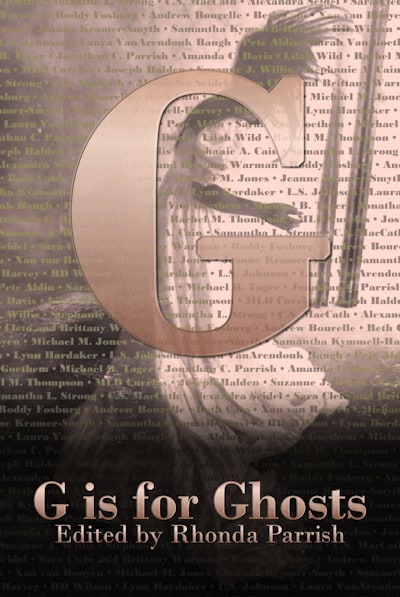 A teenage girl's classmates begin disappearing only to haunt her dreams, ships full of ghostly passengers in need of release test those who are tasked to give them peace, psychopomps whose job is guiding the spirits of the dead to the other side meet in a support group, and more fill these pages.
Featuring work by Pete Aldin, Andrew Bourelle, Stephanie A. Cain, Beth Cato, M.L.D. Curelas, Sara Cleto and Brittany Warman, Amanda C. Davis, Roddy Fosburg, Joseph Halden, Lynn Hardaker, L.S. Johnson, Michael M. Jones, Jeanne Kramer-Smyth, Samantha Kymmell-Harvey, C.S. MacCath, Jonathan C. Parrish, Alexandra Seidel, Samantha L. Strong, Michael B. Tager, Rachel M. Thompson, Laura VanArendonk Baugh, Sarah Van Goethem, Xan van Rooyen, Lilah Wild, Suzanne J. Willis and BD Wilson.
These twenty-six ghost stories, each with a unique perspective and style, explore hauntings and specters in ways both new and familiar.
Preorder now:
Twenty-six talented writers contributed to this anthology. I definitely feel that I'm in great company in the Alphabet Anthologies. Plus, it releases just in time for Spooky Season!