I'm so pleased to be participating in Giftmas 2019! This is an annual group fundraising effort coordinated by author/editor Rhonda Parrish. It's a cause that's close to my heart. No one should be hungry, especially at Christmas. I've participated since 2016, and you can read other blog posts using my Giftmas blog tag. (Last year included my contributing a new Circle City Magic Christmas story.)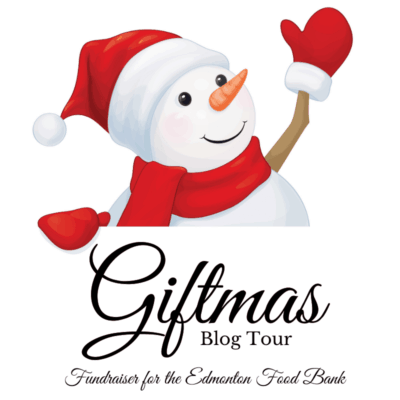 Why I'm Doing Giftmas 2019
When I was a kid, my dad's company closed, leaving him without a job. As a result, we had to rely on help from our family and church to make ends meet. I wore hand-me-down clothes from people at church who were nice, and from neighbors who felt condescending. (They probably weren't, but shame is one of those things that goes hand-in-hand with poverty, whether it's hereditary poverty or something that's thrust suddenly upon you.)
As I shared during Giftmas 2016, our Christmas that year came mostly out of a Dumpster as Dad helped clean out the offices and warehouse of his company. To be entirely honest, I think it still reigns as the best Christmas we ever had.
Another reason I do Giftmas every year is because I know that I'm only a couple of paychecks away from experiencing homelessness and hunger myself. If I experienced an accident or illness that left me unable to work, I'd be in a world of hurt. I acquired a car loan a couple of years ago after years of not having one…and I hadn't saved up for that car purchase. In addition, I have Sallie Mae breathing down my neck, and every year I defer my student loans because I don't make enough to pay for groceries, a car payment, rent/utilities, and student loans. Such is the life of someone working for a non-profit.
In addition, I live in the United States, where we don't have things like socialized healthcare, and benefits like SNAP (food stamps) and Medicaid seem to keep getting cut. I keep seeing those Tweets from conservative politicians saying, "What, healthcare is suddenly a right? What's next, food?!"
To which, of course, I say, hell yes, food is a right. In a developed country, no citizen should go to bed hungry or under a bridge. It's shameful.
Oops, sorry, my soapbox is showing. >.> (Listen, if you've read my Circle City Magic books, you already know I'm a bleeding-heart social justice warrior, so don't act like you're surprised.)
Edmonton's Food Bank
Anyway, I got off course a little bit, so let's back up to Giftmas and Edmonton's Food Bank.
(Why Edmonton's Food Bank? Because that's where Rhonda lives, and I think hungry Canadians is just as bad as hungry US citizens. And yes, closer to home, I also donate to Lafayette Transitional Housing Center's Homeless Services.)
How Giftmas 2019 Works
Rhonda does a better job of explaining this at her website, but the upshot is that we want to raise $1000 CAD between now and December 16, when the fundraiser ends.
Now, we've done it before. Every year in this fundraiser's history, we've exceeded our goal, at least by a little bit. Sometimes by a lot. Check it out:
2016 — $521 raised out of a $500 goal
2017 — $1,094 raised out of a $522 goal
2018 — $1,127 raised out of a $750 goal
So we know it can be done. To be completely honest, I'd like to see us raise double our goal this year. But I am a fantasy author, so maybe I'm being a little pie-in-the-sky here.
Edmonton's Food Bank has bulk purchasing power, so each dollar translates into three meals. In addition, if you're living in the US, your money goes even further. The current conversion rate is about $1 USD to $1.32 CAD. That means we have even more buying power on this side of the border.
Blog Tour
Every year we do a blog tour in support of our fundraising, and Giftmas 2019 is no different. I'm coming in on Day Two of the official tour, so there are a couple of people who have already posted. Check it out!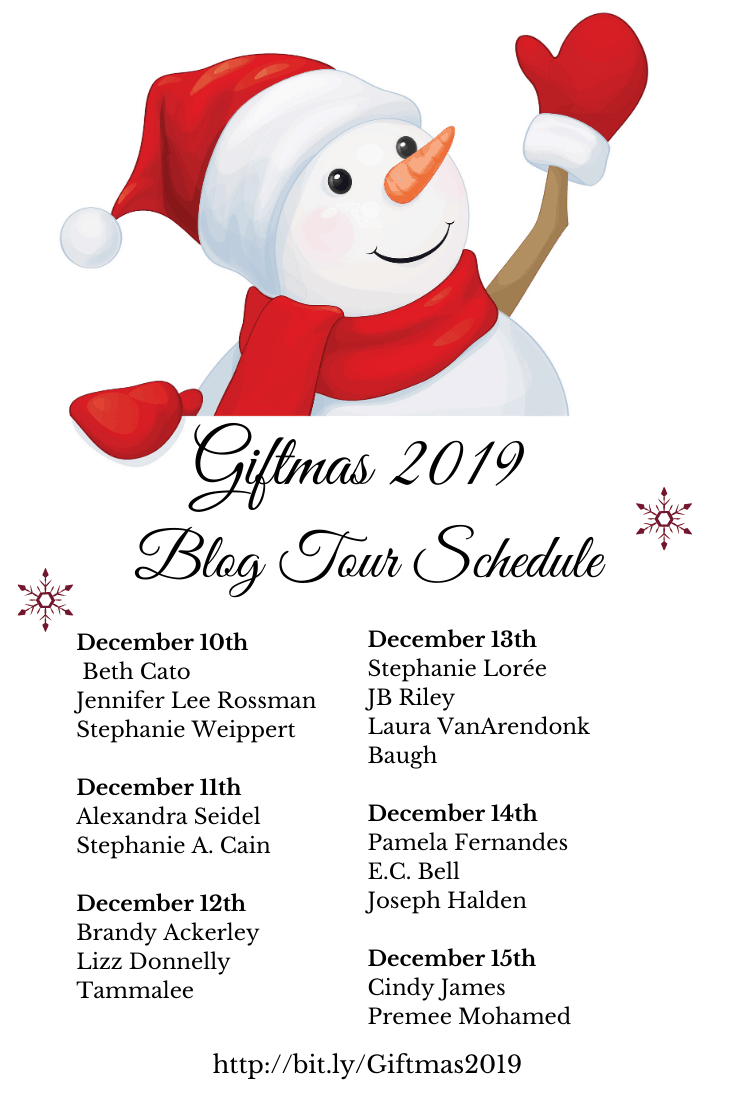 December 10th
Beth Cato
Jennifer Lee Rossman
Stephanie Weippert (TBD)
December 11th
Alexandra Seidel
Stephanie A. Cain
December 12th
Brandy Ackerley
Lizz Donnelly
Tammalee
December 13th
Stephanie Lorée
JB Riley
December 14th
Pamela Fernandes
E.C. Bell
Joseph Halden
December 15th
Cindy James
Premee Mohamed
(Psst! Readers of Circle City Psychic may recognize the name Cindy James. She won a Tuckerization from me in a previous year's Giftmas–and here's some inside info: she's going to be appearing again in A Stranger in Circle City, which will hopefully be out early in 2021.)
Giveaway
Every year as part of Giftmas, we have a Rafflecopter giveaway for donors and signal-boosters. There are all sorts of prizes, including some contributed by yours truly.
But wait! There's more!
Do You Want to Build a Snowman?
Okay, sorry, couldn't resist! But seriously we're having a snowman drawing contest. Check it out!
To enter:
Draw a snowman. Use whatever medium you like — pencils, crayons, computer programs, it's up to you. Make it as simple or complicated as you'd like.
Write the words 'Giftmas 2019' or #Giftmas2019 on your snowman picture somewhere
Email a copy of your snowman drawing to rhonda.l.parrish@gmail.com. Use the subject line 'Snowman Drawing'
Wrap-up
Okay, when all is said and done, this really is about making sure people have enough to eat. Please donate to Edmonton's Food Bank and help us help others this holiday season!
I can't tell you what a huge difference you would be making in the world. You'll have my gratitude, Rhonda's gratitude, and the gratitude of everyone who's holiday dinners suck a lot less just because of you.