My town recently lost a precious commodity. A cherished landmark really. Well, I cherished it, at least. And I'm still in the denial stage of grief.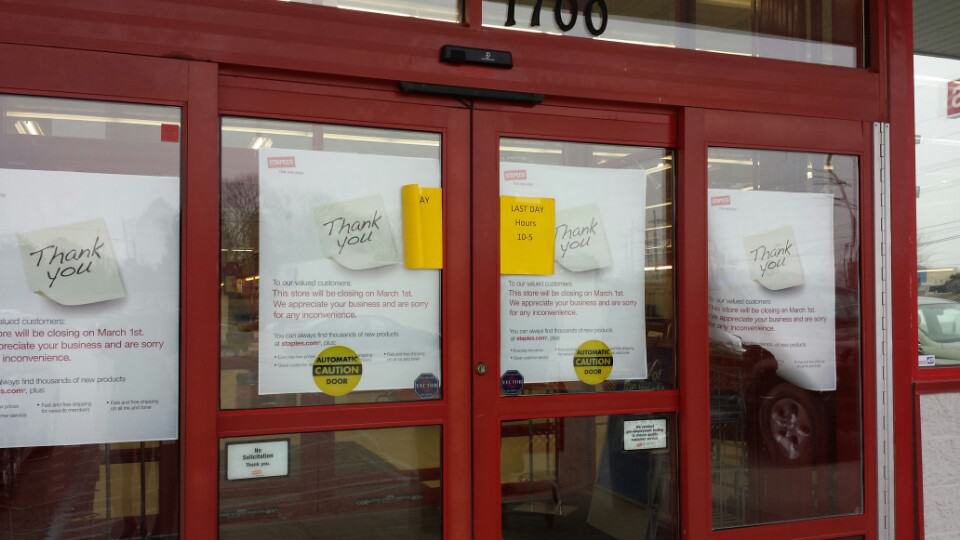 Our Staples store closed on March 1. Please bow your head with me for a moment of silence.
In the month of warning we had, I think I visited Staples an average of 2 times a week. Which…isn't much more often than I usually did.
A couple Fridays ago, I mentioned to a coworker that I thought a lunch visit to the store was in order. I had seen something we needed when I was there the night before.
"How many times have you been there this week? "
"Three."
A moment of silence while she stared at me, followed by, "Do you think maybe you have a problem?"
"YES I DO HAVE A PROBLEM!!!! MY STAPLES IS CLOSING!!!!!"
She couldn't argue with that.